Avon's Anew Clinical Eye Lift Pro with Dual Eye System
Submitted by: Kimmie

So incase you haven't read "About us", I sell Avon. I have sold Avon for many many years. In fact, I am my own best customer!. One of my most favorite go to products that I am never without is Anew Clinical Eye Lift Pro Dual Eye System. Here is the excerpt from my Avon site:
"This is Avon's first visible eye lifting treatment with injectable-grade ingredients.* Clinical Eye Lift PRO Dual Eye System features: UPPER EYE & BROW BONE GEL: infused with a combination of injectable grade Arginine and PVP; UNDER EYE CREAM: with Derma-Refine Technology. Powerful results for eyes that look lifted like they defy gravity! Dermatologist-tested. Hypo-allergenic. .66 total fl. oz."
TO USE:
Twice daily, apply gel to eyelid and brow bone area; apply cream to under eye area, including upper cheekbone.
*This is a cosmetic product for external use only. Follow usage instructions on product packaging.
All I can say about this product from my personal use is, it rocks. Everyone always tells me that it's great that I have no visible crows feet or very noticeable wrinkles and I tell them the trick is to start using this product before any of that occurs. It's easier to try to prevent wrinkles then to get rid of them once they start.
So I've included a picture of the product and my unmade up eyes.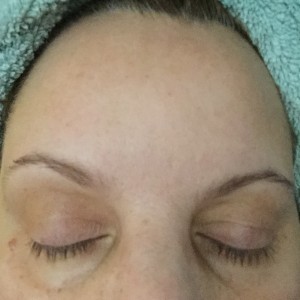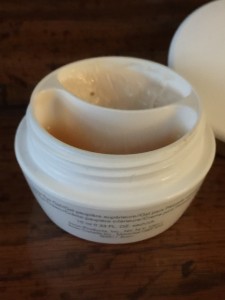 You can find this and other Avon products in my Avon store. www.youravon.com/kackerman
--