Beachbody Country Heat Workout
Submitted by: Kimmie
Recently I was inspired by my friend Jenn, who is a Wellness Coach with Beachbody. She posts snips of videos of herself working out. I think to myself "ain't no videos of me working out, going on Facebook!" But, she's a total inspiration and I love her!
So, when I saw her post about the new Country Heat Workout, I knew I had to get it. Being a country music lover and knowing a little about country dance moves, I figure, I could do this! So, I asked her to send me the link to place an order.
I was so excited to get the workout, but I didn't know I would also get the food measure containers, a Shakeology shaker bottle and the Country Heat eating plan book along with a chart that tells you which days to do which workout. Before I go any further, let me say, that you do not have to purchase the Shakeology drinks if you don't want to. You can purchase them independent of each other.
On to the work out dvd's. What a great workout!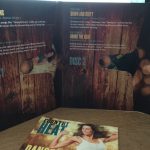 Each of the discs gives you the option of watching the breakdown first. The steps are really easy to follow. After the breakdown you can move on to the routine. You have a choice as to whether to keep the music down and listen to the coach, or crank the music up. I have to say, even if you don't do the breakdown, for me, most of the steps were not that difficult to follow. The third dvd also includes a Dance Conditioning segment, in which you use your own weight to tone and shape. There's also an extra bonus dvd that's about 20 minutes long and has everyone dressed and on the dance floor.
So, what kind of a work out is it? Well, I'm not in the best shape but I normally work out every morning and much to my surprise, this actually had me sweating! This workout can kick your butt! If you need to take it slower, there's a girl who does modifications on every dvd! Even doing modifications, it was a good workout for me. If you like Country music, and like to dance, I think you'll love this workout!
The Country Heat eating plan book tells you what types of things you can put in your containers and how many servings per day. I have to admit I haven't delved into loading my containers yet. The book also includes some recipes and a restaurant food portion check off list.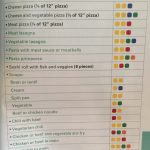 Back to the shakes, I didn't purchase them. I'm very picky so I wanted to give them a try first. Jenn gave me a few samples and I have to say, this die-hard chocolate lover actually liked vanilla the best! I'm sure I will be buying some in the future.
So all in all, I'd say this was worth it. It cost about $70 total with tax and shipping. It may sound like a lot, but I've purchase one workout dvd that cost over $15! So if you add it up, you're getting total of 6 workouts plus the bonus dvd, plus the containers, book and shaker. Not a bad deal!
You can order your Country Heat Base Package and other Beachbody products on Jenn's website!
--