How comfy can you be?
Submitted by: Kimmie
The answer is very comfy, if you're comfortably dressed!
Let me introduce you to my new venture. Cozy and comfy leggings and more with LEGGING ARMY! After admiring my very good friend Christine's new venture, I figured I'd give it a shot. I mean I'm all about comfort and if I can make a few bucks, well then that's a plus too!
A while back I bought a pair of leggings from another company. They were very soft and cozy. Felt like I was wearing jammies. I also recently bought a really cute pair for my granddaughter and she loves them! I would love to have become a partner with this company, but I just couldn't. My issue with them is not the products at all, but the cost. Some people just cannot afford to put out that much to start a business, also I just didn't have room to keep all the clothing on hand.
Sooooo, back to my new venture. It's called LEGGING ARMY! You can do most of it online or you can choose to purchase items and have your own boutique. The inventory changes very quickly, so if you see something you like, you should get it right away! You can check out my Facebook page HERE. My sign up fee was a minimal $10 plus I ordered a pair of leggings for my daughter. Total cost….$20. Within 48 hours, I was set up and ready to sell. When the leggings arrived, my daughter put them on and said "These are soooooo soft." Much to my surprise, they felt as soft and cozy as the ones I had purchased elsewhere. The only difference I can see and feel, is these have a gathered waistband.
Of course, I decided to order myself a pair of Capri's and a pair of Shorts. I wouldn't sell something without trying it myself. The Capri's are perfect! I put them on and didn't want to take them off. The color was vibrant. The gathered waistband works much better for me, less falling down.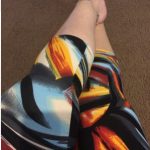 The shorts are the same soft material. It's almost like you're not wearing anything. They are short though. Now, for myself, I won't venture out of the house in my shorts unless I had a really long tunic over them, only because no one wants to see my big butt.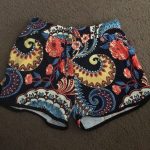 Legging Army offers a wide selection including our Classic Collections, which is comprised of Leggings and Capri's for women and children. "Our unique fabric blend is so soft it will blow your mind! They are not see-through so you can walk, run, stretch or lounge in comfort. Believed by many to be the most comfortable leggings you can find." We bring you the best quality leggings at the most competitive prices in the industry." This is our Passion, we live and breathe leggings so please rest assured you will love them too."
Check out our Sublimation Leggings! "Vivid colors, fade resistant, form fitting and durable!" "Sublimation printing is special process, allowing our design prints to transfer onto the garment with precision and vibrancy." The fabric blend for these is lighter than the original leggings because a special fabric is needed for the digital printing on these awesome leggings. If you want the total buttery soft leggings, I'd go for the Classic Collections.
Lastly, we have our Maxi Skirts, dresses, and Shorts made from the soft cozy Classic Collection material! And, now we have bralette's as well.
Great soft products and great prices! Oh and did I mention FREE SHIPPING? Yup! You can pay for faster shipping, but I had mine within two weeks with FREE shipping!
Look, if you purchase from the other companies, it's okay to purchase from more than one. I do and I sell them! Every company has something different to offer and you can NEVER have enough leggings, so click on the ad below, or, check out my Facebook and click SHOP NOW, or just go directly to my site. Please put my name in the consultant space if you choose to give them a try. You won't be sorry!
--