Jilly's Artichoke Pies
Submitted by: Jill
Ingredients:
3 Large eggs
1/2 stick pepperoni (chopped small)
1 – 8 oz pkg of shredded mozzarella cheese (or any shredded cheese you like)
2 jars artichoke hearts (drained/quartered)
4 tablespoons parmesan cheese
1 tsp black pepper
1 – Ready made pie crust
Directions:
Roll out one half of the pie crust into a 9 inch pie pan
MIX all ingredients with your hands (this is the fun part) in a large bowl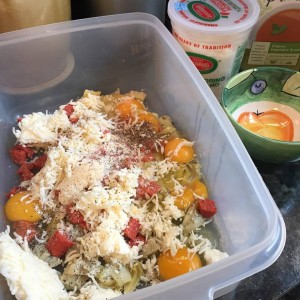 Add ingredients into the pie crust, roll the second half of the pie crust on top, and cut slits (or be creative), Pinch all around with a fork, Egg wash the top with a brush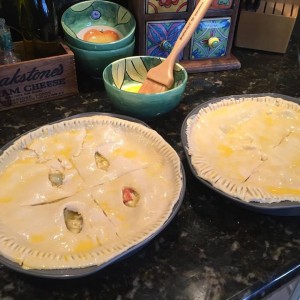 BAKE 375 for 40 minutes until golden brown. Serve hot or cold, Enjoy!
Serve hot or cold, Enjoy!
--