Mommy Love Apparel
Submitted by: Kimmie
Rachelle Presno Casillas's energy will make you smile and motivate you. I had the pleasure of meeting Rachelle (and buying a tee shirt from her) at my church Women's Christmas Tea. I asked her to introduce herself to my readers.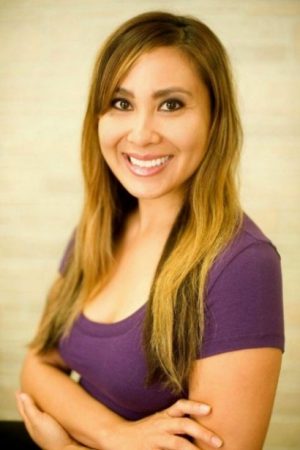 "I am an Entrepreneur "Mompreneur", Writer, Television Host, & Event Planner.  I have a passion to make a difference in the world and raise money for needy families and children.  Ever since I was a young girl, I loved children.  I babysat pretty much all the neighborhood children who were younger than me and always volunteered at community events for children.  I knew that being a Mom was definitely on "my dreams list" and with my two healthy beautiful toddlers in my life Ariana & Joseph–I am truly blessed.
Coming from a childhood where my Mom was a "go-getter" and hard worker, I had seen her struggles to always make things work out.  She was a business owner and was able to send my sisters and I to private school all our lives and she taught me how to be business savvy at a very young age – (I was 5 yrs. old knowing how to take care of clients since my Mom owned private licensed senior care homes).
My Mom always made sure we were taken care of, regardless how crazy busy she was… She always kept going and always had a smile on her face.  As I became a new Mother, I got to experience the hardships and challenges firsthand.
I noticed the need to promote the significance of Mothers… there just wasn't enough apparel that I saw that celebrated Moms and Women. Moms need to help each other, empower each other and encourage each other and no judgements needed!  I couldn't have made it through the first few months with my little ones without Moms who were going through the same things.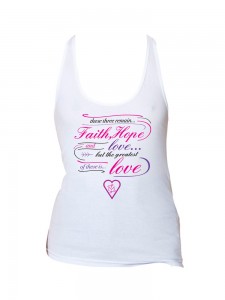 I started Mommy Love February 2015 and chose a Charity close to my heart, Hand of Hope.  Mommy Love gives 10 percent of each sale to this Charity.  (For more information about Hand of Hope find it here on my website).  My mission is to help as many needy families and children as possible in the world.  I am leaving a legacy for my children and I am a world changer.
From the bottom of my heart THANK YOU for supporting this Positive Brand for Moms and Women & helping support needy families and children.
You can find Rachelle's products at: http://www.mommyloveml.com/
--